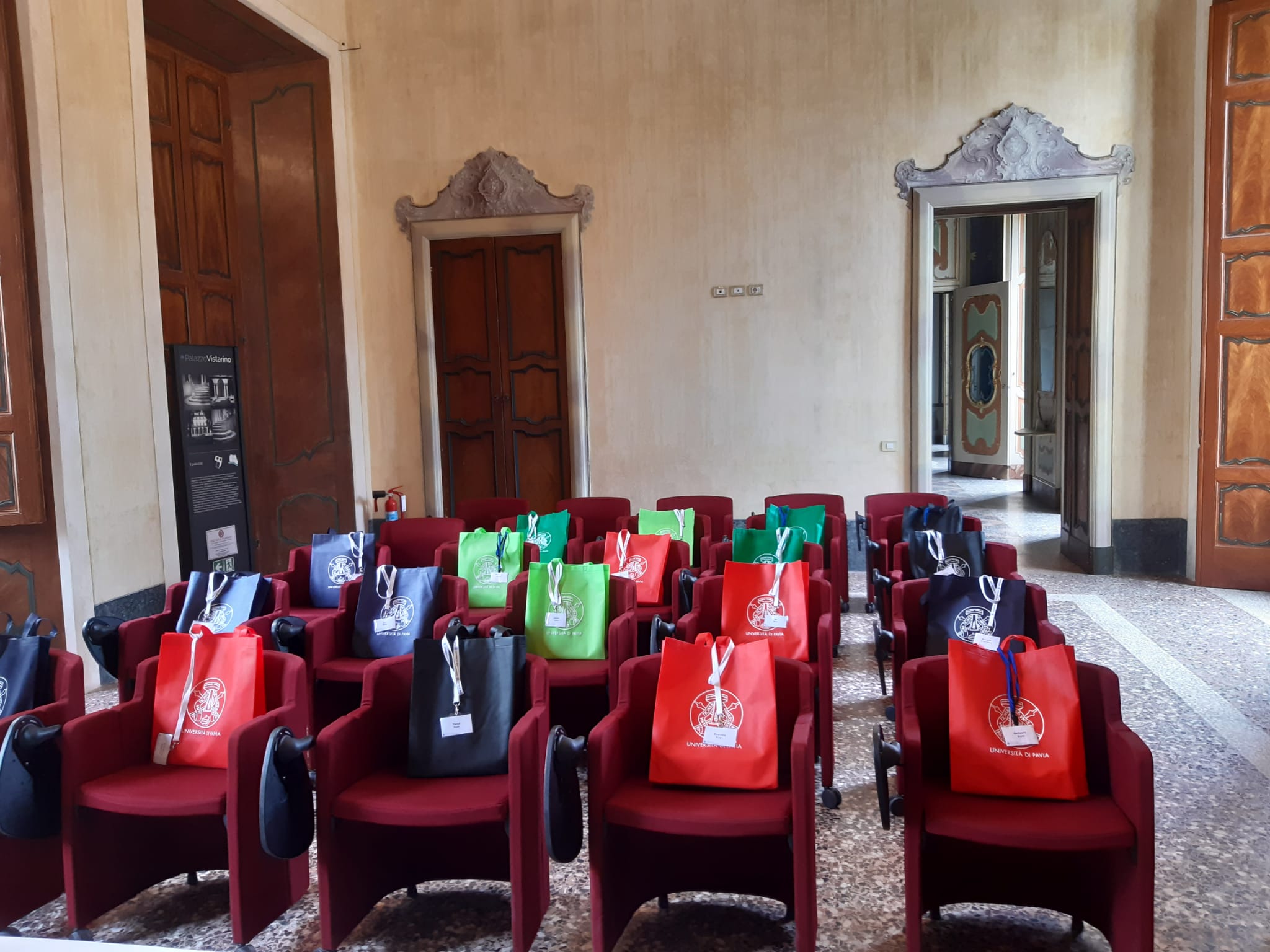 Un gruppo di 19 studenti della Tufts University accompagnati dalla docente Brenna Heitzman è a Pavia, presso Palazzo Vistarino, per frequentare un Summer Intensive Program in Computer and Data Science.
Dal 2 giugno al 9 luglio 2022 gli studenti di Boston vivranno a palazzo Vistarino, frequenteranno corsi di computer e data science presso il Dipartimento di Ingegneria Industriale dell'informazione, studieranno la lingua italiana e scopriranno il nostro Paese. Il programma prevede infatti numerose uscite didattiche: dal Museo egizio di Torino alle Cinque Terre, dalla Milano contemporanea alla Vigevano di Leonardo Da Vinci.
Il Summer Intensive Program in Computer and Data Science si inserisce nell'accordo di collaborazione tra Università di Pavia, Università di Tufts e Fondazione Alma Mater Ticinesis. Tutor degli studenti è la dott.ssa Beatrice Milanesi. I docenti di Ingegneria, coordinati dal prof. Marco Ferretti, sono: Marco Ferretti, Mirto Musci, Giuseppe De Nicolao, Antonino Nocera e Marco Piastra.
I docenti di lingua e cultura italiana, coordinati dal prof. Stefano Rastelli e dalla dott.ssa Elena Voltan sono: Nicoletta chiapedi, Mariangela Castronovo e Maria Ilenia Russo.